When it comes to jobs like kitchen renovation or refurbishment, one needs to keep a lot of factors in mind such as the design, budget, space and easiness of the work.
Most of us give our kitchen a look after furnishing our other rooms. If it has been a few years since your refurbished your kitchen, you will need to keep a little budget ready for refurbishing.
If you are looking for custom made kitchen design that will help you refurbish your kitchen easily and that too within your set budget then try these five easy ways and get a brand new kitchen in no time!
Use classy wall stripes – Sometimes emphasizing on certain spaces with the help of kitchen designs such as wall stripes or patterns can help change the look of the area and give it a refurbished look. You can either choose colors that match the existing ones and compliment them or opt for a striking contrast that emphasis more on the refurbishment part. Use these stripes or patterns on kitchen cabinets, work area and ceilings if need be.

Shop online and go easy – Shop online for advertisements where people sell off their kitchen furniture at throwaway prices mostly because they are in a hurry to get rid of the stuff. Most of the times, such items are in an amazing condition and prove to be the easiest way to get kitchen renovation work then. Check the dimensions and color of the product you are purchasing so that it fits into your kitchen with ease.

Paint cabinets instead of replacing it – Kitchen cabinets needn't necessarily be replaced with new and stylish ones as sometimes perfect and apt paintwork can do the job in a quicker and cheaper way. All you need to do is remove the kitchen cabinets from its place, paint it and reinstall it to give it a completely new look. You can use glass tiles right on the kitchen cabinets and cut and use it for great-looking kitchen splashbacks Sydney.

Go for the retro style makeover – You can try a retro style makeover for our kitchen as this will help refurbish it easily. You can opt for simple stainless-steel sinks and metal cabinets that give your kitchen a retro feel and are cheap in price too! Go for a simply repetitive pattern on the walls and install classic kitchen hardware. Your kitchen looks completely refurbished with a unique vintage charm and boasts of your evergreen taste.

Share the job with the contractor – If you assign the entire refurbishment job to the contractor, you can be rest assured that neither will the job be easy nor will it be cheap. Instead, get the drywall and subfloor done by the contractor and take responsibility to carry out the cosmetic work on your own. Shop at online stores and advertisements and with a bit of creativity, you can refurbish the kitchen easily.
Summary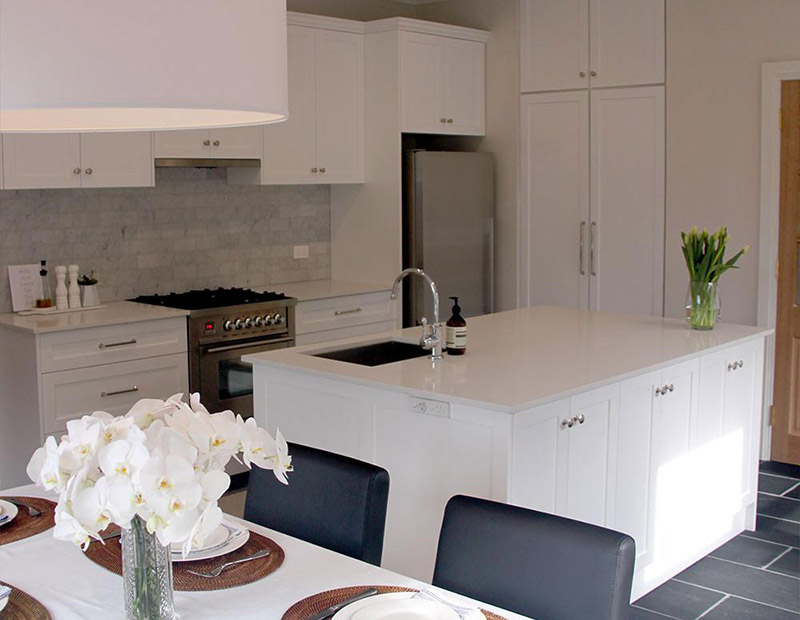 Article Name
5 Easy But Effective Ways to Refurbishing Your Kitchen
Author
Description
Some useful and resulting tips to keep in mind before renovating your Kitchen.
Publisher Name:
Paradise Kitchens Blog
Publisher Logo: